FOOD GRADE AND ENVIRONMENTALLY FRIENDLY LUBRICANTS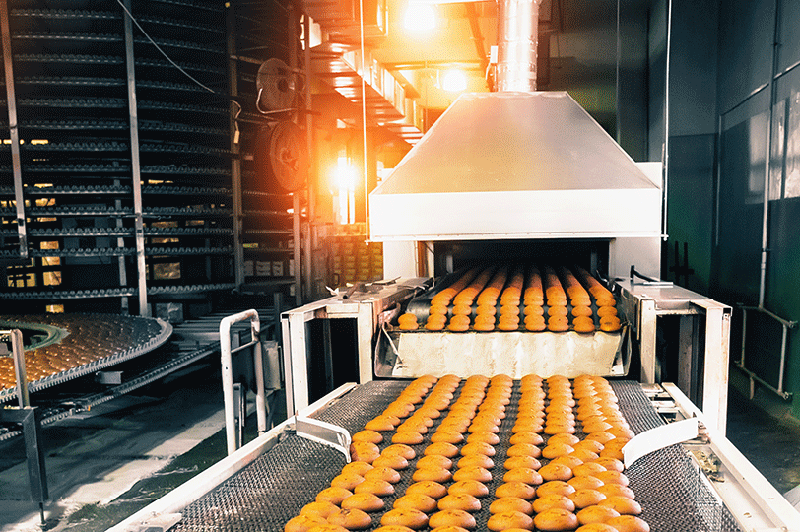 Products We Offer:
Food Grade (NSF H-1 To NSF 3H) Fluids

Food Machinery Oils

Food Machinery Greases

Food Grade FR Fluids

White Mineral Oils

Readily Biodegradable Hydraulic Fluid

Inherently Biodegradable Hydraulic Fluid

Inherently Biodegradable Gear Lube

Marine Friendly Greases
Some of the Many Brands We Offer
---
Lyden Oil Company services customers who require food grade or environmentally friendly lubricants across Ohio, Michigan, western Pennsylvania and northern West Virginia. No matter your regulatory needs, Lyden Oil Company has you covered. We carry a full range of food grade fluids, from NSF H-1 lubricants for incidental contact to NSF 3H pure white mineral oil that can be in direct contact with food products. In addition, many of our customers operate machinery on or nearby major rivers or the Great Lakes where an accidental spill could pose risks to sensitive marine ecosystems. We proudly offer lubricants for these scenarios that are readily or inherently biodegradable. Products include hydraulic fluids, gear oils, greases, compressor lubricants, and more.
Lyden Oil exceeds the expectations of the largest industrial and manufacturing companies where service disruption is unacceptable. Let our certified lubrication engineers and food grade specialists help you optimize performance while making sure you meet or exceed food grade or environmental regulations. No one is better equipped to help you manage your food grade or environmentally sensitive operations better than Lyden Oil Company.
---
Quality Products
All of our products are API approved and meet the highest standards. We carry multiple industry leading brands from conventional to full synthetic so you can get the right products for your customers. We are so proud of our products and operations that we were one of the first distributors in the country to meet Motor Oil Matters (MOM) approval by the American Petroleum Institute. Meeting MOM approval ensures that you get the right product that you order every time. Lyden Oil keeps the highest standards for itself and promotes the same for the entire oil industry. http://www.motoroilmatters.org/
Competitive Prices
Lyden Oil is one of the largest distributors of motor oil in the country. We have strong relationships with the most respected manufacturers in the industry, and we leverage those relationships to provide our customers with the most competitive pricing on the best products. Lyden Oil focuses on operational efficiency which reduces the costs associated with delivery, which we pass on to you.
Excellent Service
Our drivers and dispatchers are the best in the industry. They take pride in ensuring our customers always have the product they need on time. Because of the size of our business, we have the ability to service everything from single locations to chains with hundreds of locations. We warehouse significant quantities of thousands of products at our facilities to guarantee our ability to quickly respond to our customers. If great service is important to your business, Lyden Oil is your first choice.
Customized Equipment
Our safe, highly trained staff of equipment specialists can inspect your tank and equipment needs and construct a custom installation plan for you. We pride ourselves on keeping customer equipment operational at all times so your business runs smoothly. We also offer tank monitoring services for select customers to ensure that tank levels are never a mystery. As a family run business, we offer the flexibility and versatility to make sure you get the very best solutions for YOUR business.
Service Chemicals
Lyden Oil offers a full line of industry leading service chemicals complete with associated equipment and training. The Gulf Select chemical line offers products and solutions not available anywhere else in the industry. From transmission services to injector services and everything in between, Lyden Oil can help your business craft a service chemical program that is right for you.